New location in Souris coming soon!
Details to be announced soon.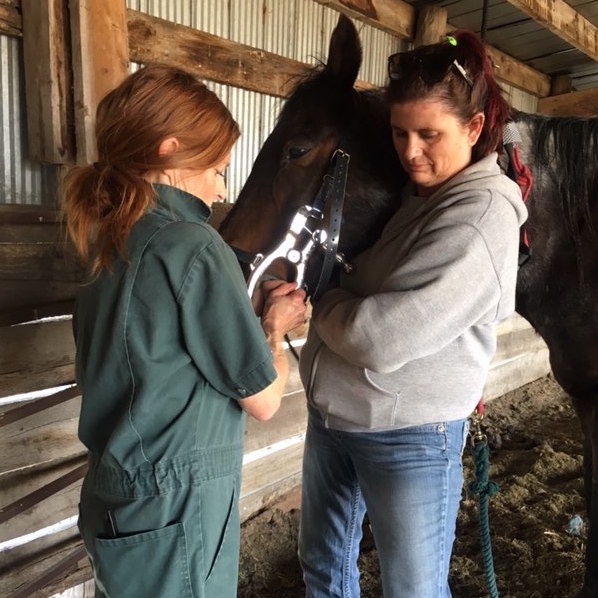 We are a fully operational mobile veterinary practice that offers a wide variety of small and large animal services.
Our home base is in Boissevain, Manitoba, but we travel wherever needed in our large mobile trailer that is fully equipped for examinations, treatments, diagnostics and surgery. We operate throughout the week from 9-5 and are also available for emergencies when needed, as well as in-home services.
At DHAMVS our goal is to consistently deliver prompt, thorough and compassionate care to your pets and livestock, whether at your home or ours. We are passionate about healing animals and maintaining a high standard of care. We believe that communication between our staff and clients is essential to both the health of our patients and the comfort of their caregivers. We maintain the use of calm and gentle handling techniques that help reduce the discomfort that many animals experience when seeing the veterinarian. One of the benefits of a mobile veterinary service is that pets are able to remain in their familiar territory while being examined and treated, helping ease their anxiety and eliminate aggression and mistrust.
We look forward to the opportunity to meet you and your pet! Please visit the Services page of our website to view the many different services we offer, or Contact Us with any inquiries you may have.