Dr. Haley Adams
Dr. Haley Adams is originally from Saskatchewan and graduated from the Western College of Veterinary Medicine. She has been practicing for over 25 years in southwest Manitoba, and has worked in many towns including Souris, Boissevain, Deloraine, Melita, Killarney, and Brandon. While practicing, Haley has met interesting people from all over North America, and had the pleasure of treating many species of animals, including horses, cats, dogs, cattle and sheep, alpacas, parrots, hedgehogs, rabbits, pot bellied pigs, owls and hawks, snakes, guinea pigs, degus, and a zebra on one occasion. Haley has a particular interest in Equine medicine that stemmed from her life-long love for horses. She worked as a jockey racing horses for several years in college and currently owns a handsome Friesen X gelding named Hector with whom she practices mounted archery and dressage.
With a busy family of 6, Dr. Haley decided to develop a business of her own to take practicing on the road, as a new adventure, and as a way to enable being more actively involved in the busy lives of her kids. Although challenging, starting her own business has allowed Haley some flexibility to enjoy hobbies such as running, archery, horseback riding, weight lifting, baking, and swimming.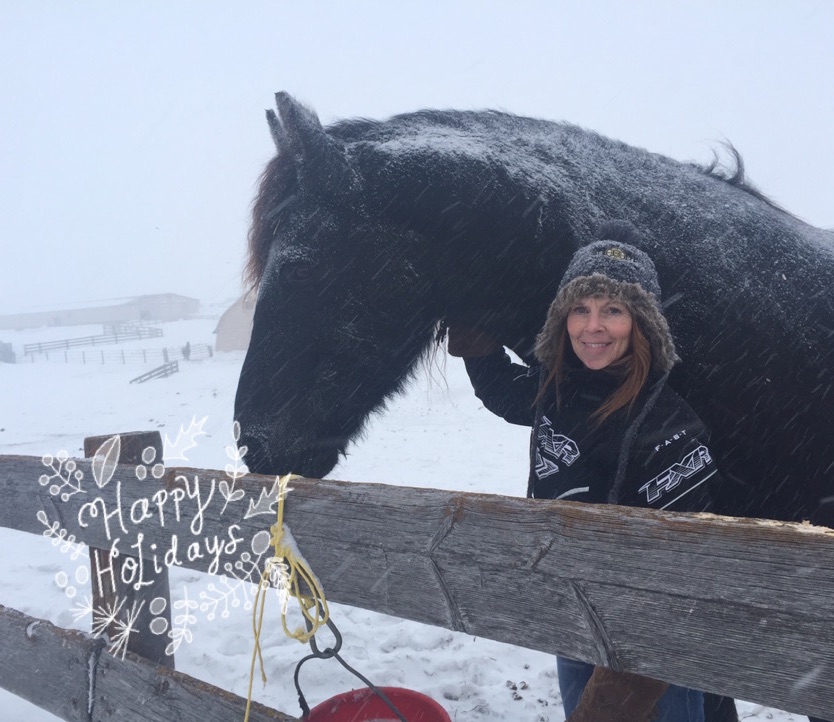 Kinsley Ransom
Kinsley Ransom is a helping hand to Dr. Haley as the clinic's veterinary assistant. Kinsley is from Boissevain and currently resides in Minto. She has two cats of her own and is looking forward to adopting a dog in the future. She grew up southwest of Boissevain where her family operates a cattle feedlot. After high school graduation Kinsley spent five years at Brandon University as a student athlete where she played basketball and graduated with a Bachelor of Physical Education degree, minoring in psychology. Kinsley then went on to spend a couple years at the family feedlot while learning more about the beef industry before joining Dr. Haley and her practice.
Beyond work, Kinsley enjoys being outside, reading, playing different sports and camping.