Dr. Haley Adams
Dr. Haley Adams is originally from Saskatchewan and graduated from the Western College of Veterinary Medicine. She has been practicing for over 25 years in southwest Manitoba, and has worked in many towns including Souris, Boissevain, Deloraine, Melita, Killarney, and Brandon. While practicing, Haley has met interesting people from all over North America, and had the pleasure of treating many species of animals, including horses, cats, dogs, cattle and sheep, alpacas, parrots, hedgehogs, rabbits, pot bellied pigs, owls and hawks, snakes, guinea pigs, degus, and a zebra on one occasion. Haley has a particular interest in Equine medicine that stemmed from her life-long love for horses. She worked as a jockey racing horses for several years in college and currently owns a handsome Friesen X gelding named Hector with whom she practices mounted archery and dressage.
With a busy family of 6, Dr. Haley decided to develop a business of her own to take practicing on the road, as a new adventure, and as a way to enable being more actively involved in the busy lives of her kids. Although challenging, starting her own business has allowed Haley some flexibility to enjoy hobbies such as running, archery, horseback riding, weight lifting, baking, and swimming.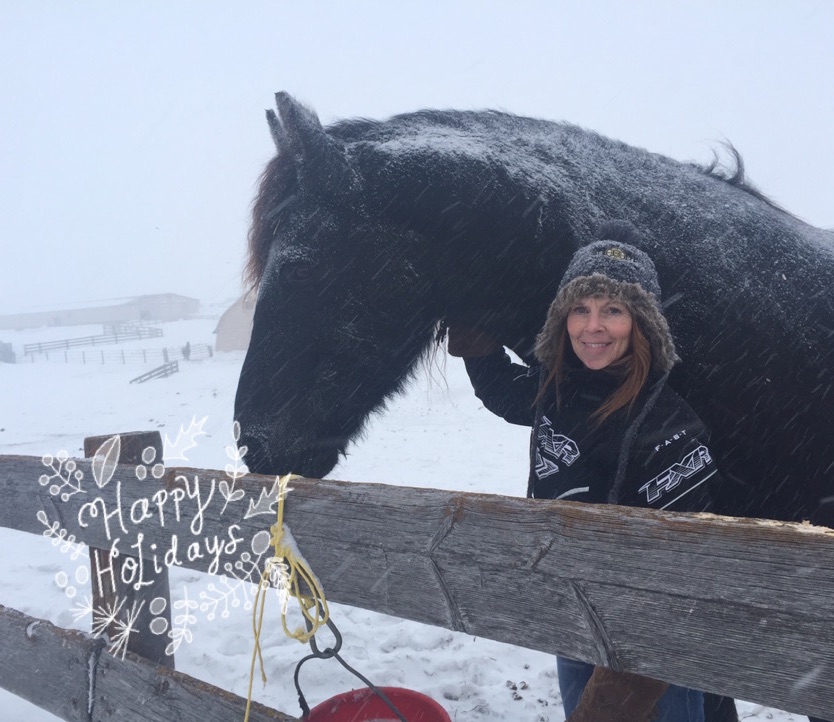 Leigh Ann Reichert
Leigh Ann Reichert is the clinic's Registered Veterinary Technician who assists Dr. Haley during surgery, appointments and countless other duties. Leigh Ann hails from Elm Creek, and has been in the animal health industry since 1999. She is very proud of the work she did to prepare for the RVT re-certification exam this past year. At work, Leigh Ann takes special interest in surgery, anesthesia, and clinical pathology. She has a family of 5 and 2 pet rabbits, Thumper and Digby. Leigh Ann loves being able to spend time with dogs and cats at work as she is unable to have any at home because of her child's allergies. Outside of work, she loves camping, kayaking, target shooting, reading and working in her flower beds.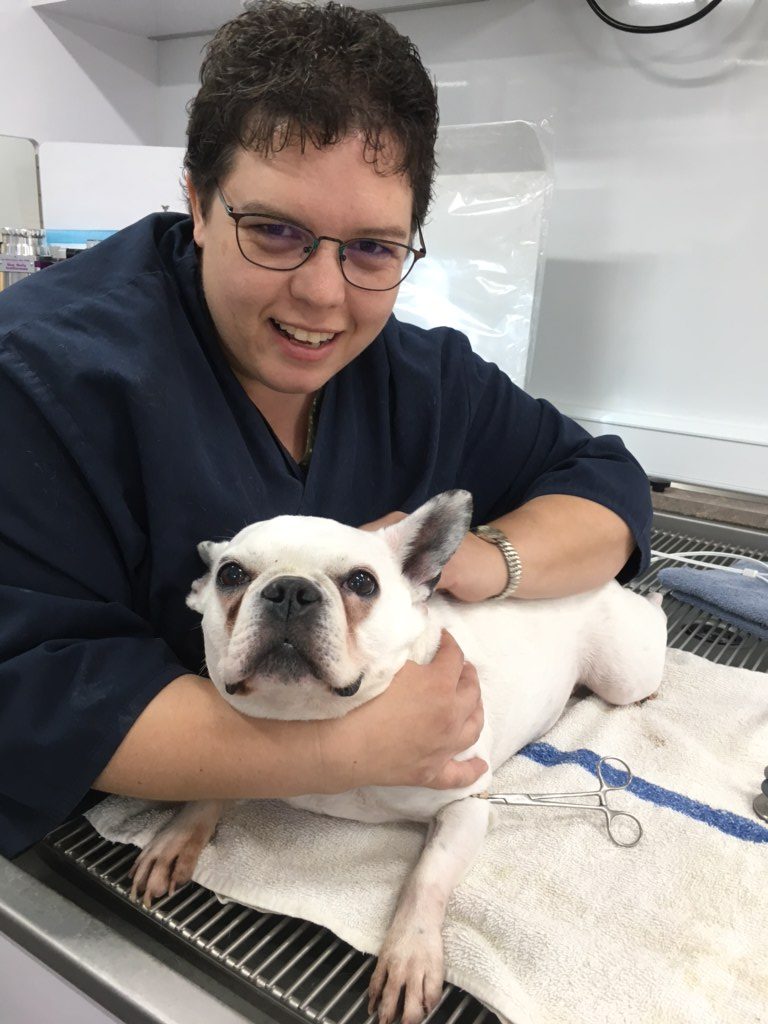 Alexandra Gervin
Alexandra Gervin is the clinic's veterinary receptionist and assistant as well as Dr. Haley's eldest daughter. She is the newest member of the team, with several years of experience working in veterinary clinics. She has been hanging out in vet clinics since she was a baby and has a deep appreciation for the work that veterinarians do, as well as a love for all animals. Allie lives in Brandon with her boyfriend Michael and 2 cats, Ollie and Obi-Wan. Her dream is to someday open a massage therapy practice. When she is not working, she can be found reading, writing, gardening, hiking, travelling and eating sushi.